Germans are a notoriously practical and efficient bunch so when we heard rumors that the TT platform was expanding into an entire family we weren't exactly surprised. What we weren't prepare for, however, was just how stunning a more utilitarian TT could be.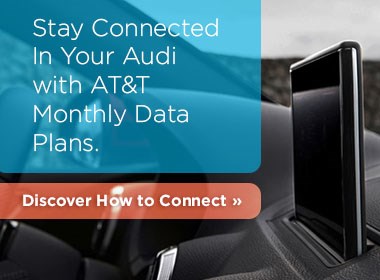 Auto Reviews
Auto Reviews
Auto Reviews

The 2015 Audi A4 sets the standard for style and luxury in the compact-sedan segment. Its exterior and interior are among the best looking in its class, and that style is backed up with the substance of sporty yet efficient powertrains, an impressive list of tech and convenience options, and the prestige of driving a car with four rings on the grille.
Special Offers
Special Offers
Special Offers
Featured
Featured
Featured
New "Fifty Shades of Grey" trailer premiered on November 13 and featured the Audi R8 V10 Spyder and Audi S7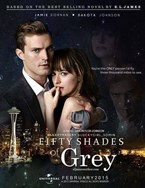 Audi vehicles will be featured throughout the film that will be released on February 13, 2015 including the R8 V10 Spyder, S8, S7, Q7 TDI and the all-new Audi A3
Latest concept vehicle debuted at Los Angeles Auto Show

The debut of a new Audi show car at the 2014 Los Angeles Auto Show is hardly surprising—after all, the brand has excelled in claiming its own unique place in the luxury class with a succession of exciting releases. But the latest vehicle does have something that sets it apart from all other Audi vehicles to date: it is the first vehicle bearing the signature of new Head of Design Marc Lichte.
Driver-oriented interiors, sports-car performance and leading technology solidify the TT model line as an icon

TT sets a new benchmark for in-vehicle technology with the virtual cockpit - a fully digital instrument cluster powered by the first automotive NVIDIA® Tegra® 30 processor integration
Demand for the all-new Audi Q3 was strong for the month
Audi now on track for fifth-consecutive annual U.S. sales record
Award-winning vehicles receive upgraded designs, technologies and more powerful engines for the 2016 model year

New 2.0 Liter four cylinder TFSI engine with 252 horsepower and 273 lb. ft. of torque will give entry to A6 model line greater performance
Articles
Articles
Articles
A simple guide to help you seek out the best incentives on new luxury cars
While advances in automotive technology offer cutting-edge features, most buyers are conscious of value for money, even in the luxury car market. Indeed, luxury cars are as competitive a class as any other. As such, it's not surprising to see incentives offered to buyers.
A look at the different parts of your car that need to be protected during the winter, and how to protect them.
Are you looking to broaden your horizons this holiday season with a truly memorable winter vacation? Whether you're looking for a holiday vacation during Christmas or New Year's week, there are some fabulous destinations where you and...
Bring us a competitor's lowest advertised price on in-stock tires and we'll meet or beat their price!

Must be a local competitor - no internet prices or warehouse clubs.

Tires must be same manufacturer SKU# and model new tires.

Not to be combined with any other offer.

Unless indicated, all coupons are dealer promotions and are NOT direct from manufacturer.

Lube, oil, & filter change (up to 5 qts.)

Includes FREE multipoint inspection - check tires, brakes, fluids, and more!

Includes FREE wash & vacuum!

Unless indicated, all coupons are dealer promotions and are NOT direct from manufacturer.

Not to be combined with any other offer.

*Some models slightly higher.
An organic Thanksgiving dinner means serving foods and beverages free of chemicals, grown using organic methods, and minimally processed. Though it may seem an overwhelming task to use only organic foods, you can make your feast more organic by reading labels and foregoing processed foods.
Location
Location
Location
Driving Directions
Sales Dept. Hours
Mon-Thu: 9am - 7pm
Fri: 9am - 6pm
Sat: 9am - 5pm
Sun: 12pm - 4pm
Service Dept. Hours
Mon-Fri: 7:30 am - 5:30 pm
Sat: 8:30 - 12:30 pm
Sun: Closed